Our Company
A.R.J., Inc. - Architectural Metal Forming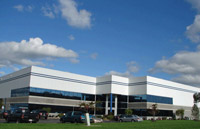 A.R.J., Inc. is a Sub-Contractor and Architectural Metal Contractor specializing in commercial, retail, and residential construction. We offer Sub-Contracting, Design/Build and Architectural Metal services tailored to meet our client's needs.
These services are divided into two complimentary programs.

The first is Pre-construction Services, which include conceptual estimating and budgeting, value engineering, analysis of construction and scheduling.
The second is Construction Services which include project management, contract administration, cost control, scheduling, site supervision and quality control.
It is the objective of A.R.J., Inc. to provide construction services with the honesty, integrity, and quality necessary to deliver a timely and cost effective finished product on behalf of the client. A.R.J., Inc. is dedicated to maintaining a positive experience for the Client throughout the course of any project and is committed in providing the highest degree of performance for all parties involved in the construction process.
Who are our clients?
A.R.J., Inc. works with a satisfied base of repeat clientele throughout Ohio and adjacent states.
We are based close to downtown Cleveland and service Northern Ohio as well as occasional out-of-state projects.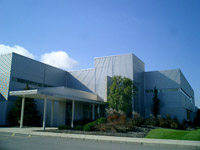 Our philosophy is geared towards positive attitude and performance in service. We feel it is important to extend whatever services necessary to our clients, professionals, associates, and vendors trusting that there will be a heightened awareness and recognition of these services by all parties.
Who we are
Andy Russo Jr.
Owner/President
Mr. Russo has over 25 years experience in the construction industry with several different construction companies. He was employed with a local siding company started his interest in the roofing business. Afterwards, he started his own business, working out of his house and garage and evolving into the warehouse and office building we are located at today. He has extensive knowledge in sales, estimating, and project management. Mr. Russo incorporated A.R.J., Inc. in 1993. Within a few short years, he has developed his company into a prosperous construction company servicing clients within a multi-state region.
Andy Russo III
- Vice President/ Construction Supervisor
Mr. Russo has grown up into the construction business environment. At the mere age of 12 he was helping his dad on renovations of their home, and occasionally going up to the jobsite or shop to help. He has been working Metal Construction for over 15 years and is extremely knowledgeable, professional and punctual when it comes to getting a project done. Mr. Russo does extensive work in the custom fabricating field. He oversees all of the projects on-site and also handles the manufacturing end
Timothy Pluth
Director of Operations
Mr. Pluth has been working with Andy Russo Jr. in the metal construction business for over 20 years. He is a construction supervisor for A.R.J., Inc. and also fabricates excellent custom metal work. Mr. Pluth is on-site making sure our projects get done in a timely fashion and that our work meets our guarantee.