Insulated Metal Panels
Insulated Metal Panels: A.R.J., Inc.'s Insulated Metal Panels are ideal for buildings and cold storage. Available in .032 to .050 aluminum, insulation can range from 1-1/2" to 3" thick, backer laminated with 3m products.
It is the objective of A.R.J., Inc. to provide construction services with the honesty, integrity, and quality necessary to deliver a timely and cost effective finished product on behalf of the client. A.R.J., Inc. is dedicated to maintaining a positive experience for the Client throughout the course of any project and is committed in providing the highest degree of performance for all parties involved in the construction process.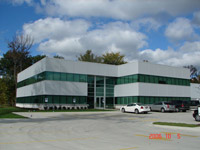 Our philosophy is geared towards positive attitude and performance in service. We feel it is important to extend whatever services necessary to our clients, professionals, associates, and vendors trusting that there will be a heightened awareness and recognition of these services by all parties.